This charming residence is situated at an oasis of tranquility in the valley of "de zuidleie", in addition next to the nature park "de warandeputten", on the edge of the woods and on the Flanders cycling route.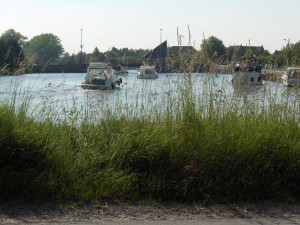 This fully restored 19 th century farmhouse offers you all possibilities to fully unwind and enjoy the many opportunities the region offers: Bruges is located at a stone's throw (4 km by bike along the water), the picturesque Damme and Lissewege ar at less than 15 minutes driving.
You can reach the belgian and holland coast after less than half an hour driving and the environment has many natural areas, forests,hiking-, cycling- and car routes.
Many possibilities in "het Brugse Ommeland", this so called area : Old polder landscape and mysterious forests are alternated. The green corridors are a respite for young and old and behind the Damme canal and the canal Gent-Brugge-Oostende there are several interesting stories detect. Even more ancient natural history is there to admire in the many green areas, (Castle) parks, nature reserves and a fine selection of private gardens. One may be even more beautiful and original than the other.