About the B&b
We are located 2 km from the exit E 40 and only 4 km from the historic center of Bruges and yet completely on the outside, in peace, along the water, between the woods, on the walking, cycling and car routes .
Charm, romance, tranquility, a touch of nostalgia and hidden mystery, united in a unique setting: this is what this completely renovated 19th century "Hoeve Westdijk" offers. You feel perfectly at home and completely relax within this all-inclusive environment.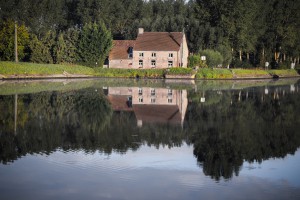 All further information can be found in the various points from the menu or you can always send an e-mail.
We are already looking forward to welcoming you.
See you soon.
Conchita, B & B Hoeve Westdijk